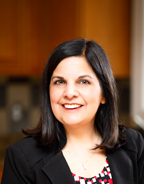 Georgie
Smigel
---
AboutContactTestimonialsAwards
---
10/06/2018 - ejvollmer | Bought and sold a Single Family home in 2018 in Cranberry Township, PA.
Georgie and her team are absolutely worth their weight in gold! I'm ecstatic that she sold our home so quickly, and equally impressed that Georgie helped to make our new home purchase run so smoothly. She is the consummate real estate professional, and it would be to your benefit to place your real estate business in Georgie's capable hands. Her sterling reputation in Cranberry Township and Pittsburgh is most certainly well deserved!
---
08/18/2018 - indyboy506 | Sold a Single Family home in 2018 in Cranberry Township, PA.
I first met Georgie Smigel of Smigel Group when she was realtor of the seller for the home I later purchased. The presentation of home was quite detailed and professionally done. I had an issue with house and needed a contractor. Not knowing anyone I reached out to Georgie for help. She offered her contacts without hesitation and followed up to see if I was OK. Five years later I sought Georgie to be my realtor. House sold in 2 weeks without issue at my asking price. She is thorough, genuine and accessible. A true expert in the market that she serves.
---
07/30/2018 - jason bodkin | Sold a Single Family home in 2018 in New Brighton, PA.
Georgie is AMAZING to work with!!!! Her xperience speaks for itself ... we went from first meeting, to closing on the sale of our home in less than 60 days ... She is a Rock Star in her industry!!!!!!
---
07/16/2018 - jimjam7 | Listed a Single Family home in 2018 in Cranberry Township, PA.
Georgie sold our house within 48 hours, could not have been better. Her expert knowledge of Real Estate and negotiations got the job done quickly and most satisfactorily.
---
07/14/2018 - Daniel Snyder | Bought and sold a Single Family home in 2018 in Pittsburgh, PA.
I thoroughly enjoyed working with Georgie. She is knowledgeable, thorough, and a joy to speak with. Home buying/selling is stressful, make sure you get someone who has all the above qualities, but MOST importantly make sure you get someone who is available and responsive to your questions and concerns, this is key, and why Georgie is so highly rated.
---
06/28/2018 - schamingmc | Bought a Single Family home in 2018 in Evans City, PA.
There is no better agent in Western PA. I've had experience with her as both a buyer and a seller. She is dedicated and a good listener, so you will have someone totally focused on what you want, not just someone trying to get your deal or sell you on something that isn't right for you. I've always found her advice spot on. As I told her on a recent tough negotiation, she is a rock star!!
---
06/26/2018 - zuser20160218214455976 | Sold a Single Family home in 2018 in Cranberry Township, PA.
I am a licensed broker in FL and IL and Georgie I hired Georgie to sell my sister-in-laws house in Cranberry Township, PA. The Georgie Smigel Group was outstanding, and Georgie did more on this transaction than any other broker I have ever worked with in any state. Not only did she sell my sister-in-law's house, she also was very helpful in terms of finding and scheduling contractors to repair the items found in the inspection report, handling the closing, as well as helping to arrange and schedule people that would hold an estate sale and take away any unwanted furniture from the home. She is responsive, professional, and a real go-getter. I HIGHLY recommend using Georgie for your real estate needs.
---
06/08/2018 - patriciaAjoseph | Sold a Townhouse home in 2018 in Cranberry Township, PA.
Georgie Smigel listed, sold, and closed on my house sale within 60 days. She is a real estate expert I highly recommend. If I were to purchase another home, I would hire her to help me.
---
03/21/2018 - sknotes123 | Bought a Condo home in 2018 in Mars, PA.
We were moving to the Pittsburgh North Hills area from Indy which is 400 miles away. Homes were selling fast and therefore we needed someone willing to engage us answering many questions. I especially appreciated her wanting us to get the right type of home that took some time for us to discover. We feel we got very good service all around. Georgie is very knowledgeable. We feel we got a fair price for the property we purchased and are very happy with our decision. Closing went smoothly and I would recommend this realtor especially to people relocating.